Staying the same = getting worse. Why? Because the world around you will improve and the next stage of your life will demand a better version of you for continued progress. So if you're comfortable, you aren't just staying the same...you're actively getting worse. Indecision is just as much as a decision in the world of getting better.--Jared Moon


To be outstanding today, I...

Trained.


Made a deal.

Planned out tomorrow.

Organized budget.

Read two pages of empowering knowledge from a paperback book.

Hit my calorie and macro goal.

Blogged.

Brainstormed about creating a canine agility course.

Helped with homework.

​Took a walk and asked questions about school.

Spent fifteen minutes on my qoal to become fluent in spanish. Bringing my fifteen minute per day streak to fifteen days. I've practiced everyday this year.

Spent time working on sit, stay, and lie down commands with Rogue.

Brain-Body-Brand. Pillars to my success.
Powered by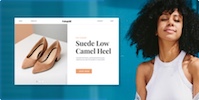 Create your own unique website with customizable templates.